Salesforce Consulting Reimagined
for nonprofits, foundations, & higher education institutions
What We Do
We become champions behind your cause, using the tools needed to successfully improve operations and visibility with the Salesforce platform. Our approach is to provide effective & simple solutions that align to your mission and empower your team.
We are fun to work with! When was the last time you said that about a technology consultant?
We don't just build solutions, we build up your cloud capabilities.
Our solutions are smart. We focus on identifying value and then we figure out the most cost effective way to attain it.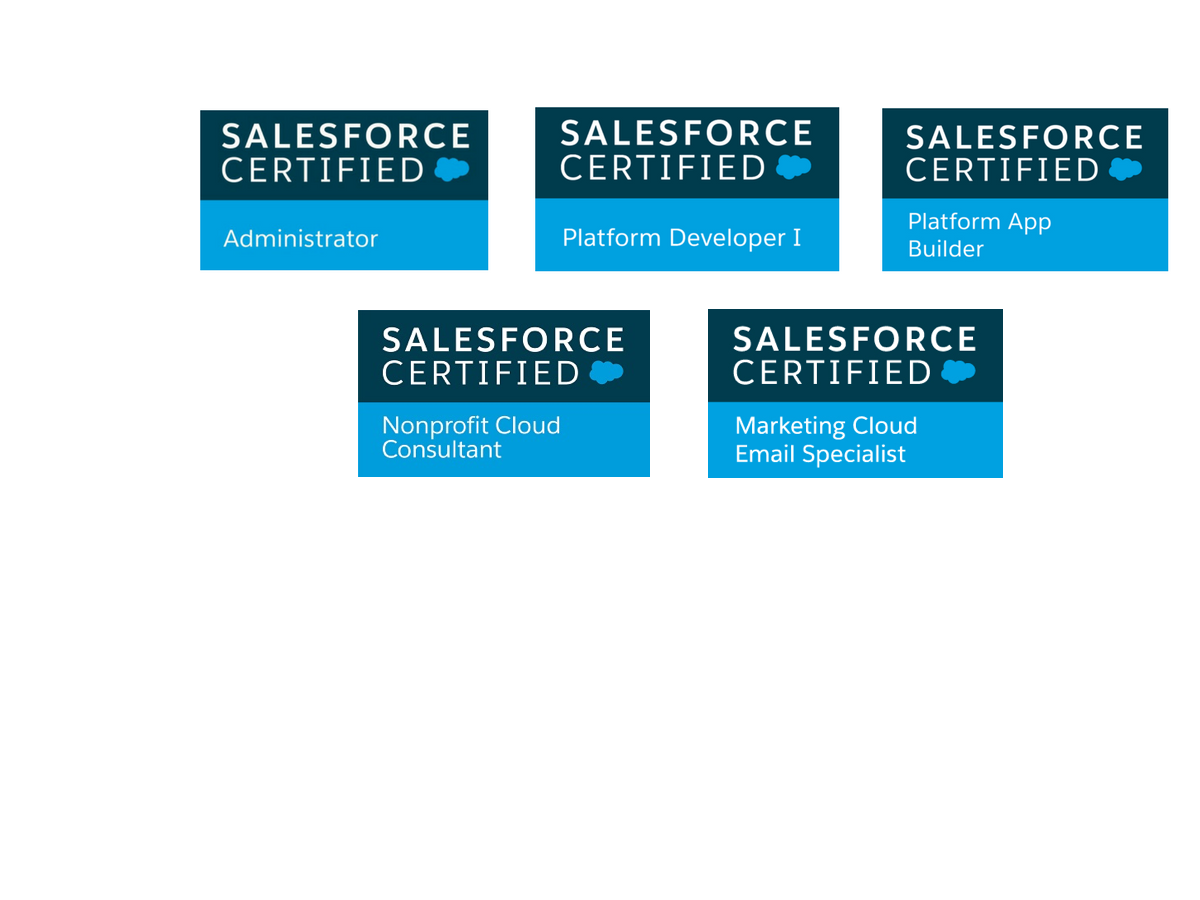 Custom solutions to fit your needs
Our core team is built with diverse certified Salesforce professionals and business perspectives that allow us to collaborate well with our clients. As a Salesforce Registered Consulting Partner, our experience gives us an understanding of what organizations are seeking to improve because we've been in that role, which allows us to do a better job of creating your new path using Salesforce.
Our Services
Serving nonprofits and higher education institutions of all sizes.
Initial Buildouts
Just getting started?
SUPPORT
We provide the answers you need to get the job done.
custom code
APIs, Custom APEX, Visualforce & Lightning.
integrations
Need Salesforce to talk with another system?
manage your processes
Constituent relationship management

Volunteer management

Donation management

Basic grants management

Basic batch entry
Automate Your Marketing
Create, deploy, & manage online marketing campaigns

One central platform
ENGAGE WITH EXTERNAL USERS
Web-based gathering places for customers, experts, partners & others
Discuss problems, post reviews, brainstorm new ideas, & engage about your mission